Microbial communities and mineral assemblages in sediments at cold seeps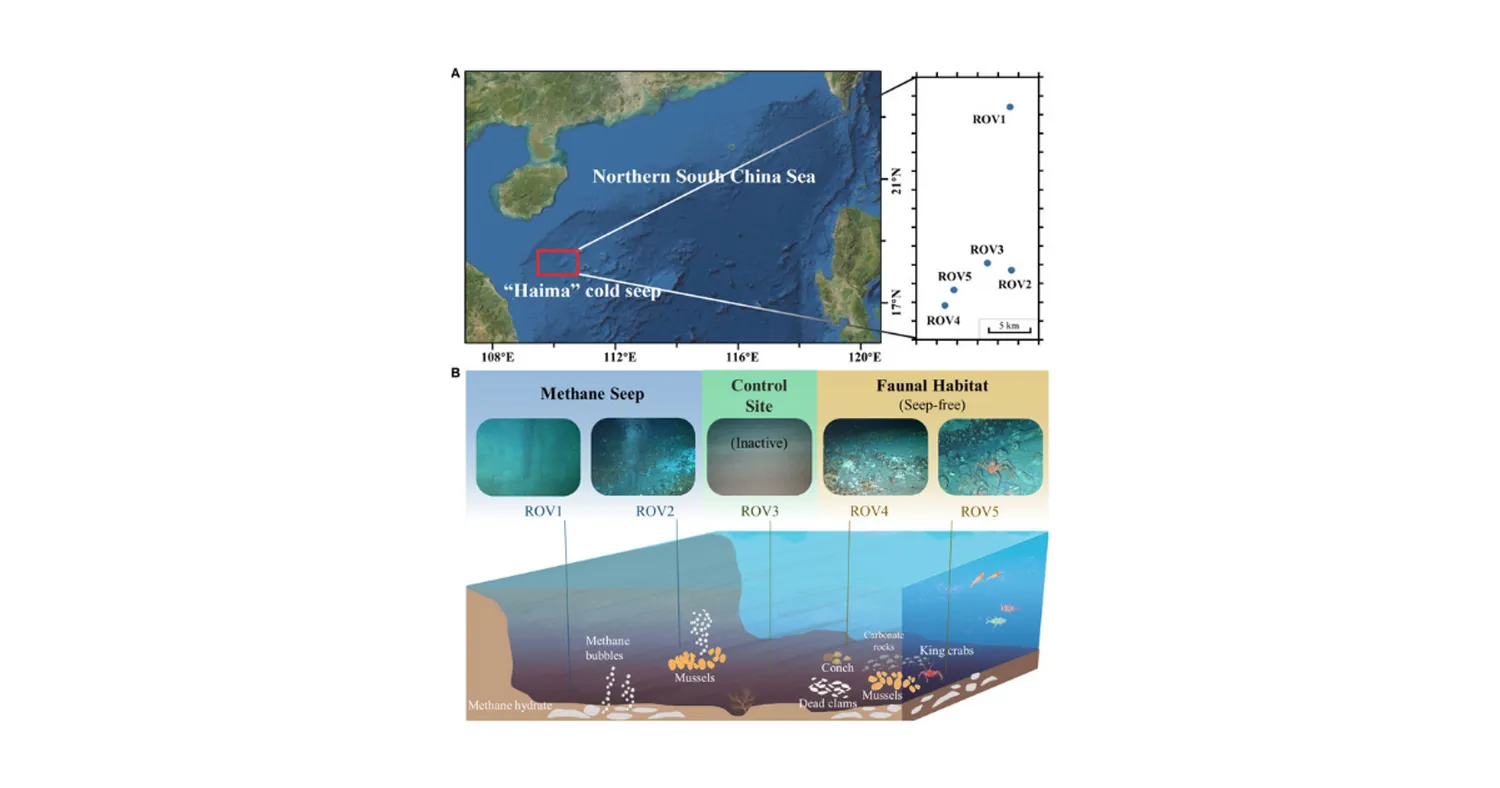 At the Haima cold seep, Liang et al. studied the mineral assemblages and microbial communities at various habitats and their relationships to environmental factors. Three habitats were classified as a methane seep site, a seep-free faunal habitat and a control site. Bacterial communities differed significantly between the three habitats. The presence of abundant calcite minerals at the seep site was revealed by mineralogical analysis, indicating that authigenic carbonate minerals were formed at a highly active seep. Further investigation revealed that certain metal ion concentrations were significantly correlated with the presence of calcite minerals and bacterial communities, implying that anaerobic authigenic carbonate formation is a significant factor influencing mineral assemblages in seep habitats. According to the authors, this discovery advances our understanding of marine microbial carbon cycling.
Liang, J., Feng, J., Kong, J., Huang, Y., Zhang, H., Zhong, S., Tang, L., & Zhang, S. (2023). Microbial communities and mineral assemblages in sediments from various habitats at the Haima Cold Seep, South China Sea. Frontiers in Marine Science, 10. DOI: https://doi.org/10.3389/fmars.2023.1254450.