How a California wildfire created a feast for marine microbes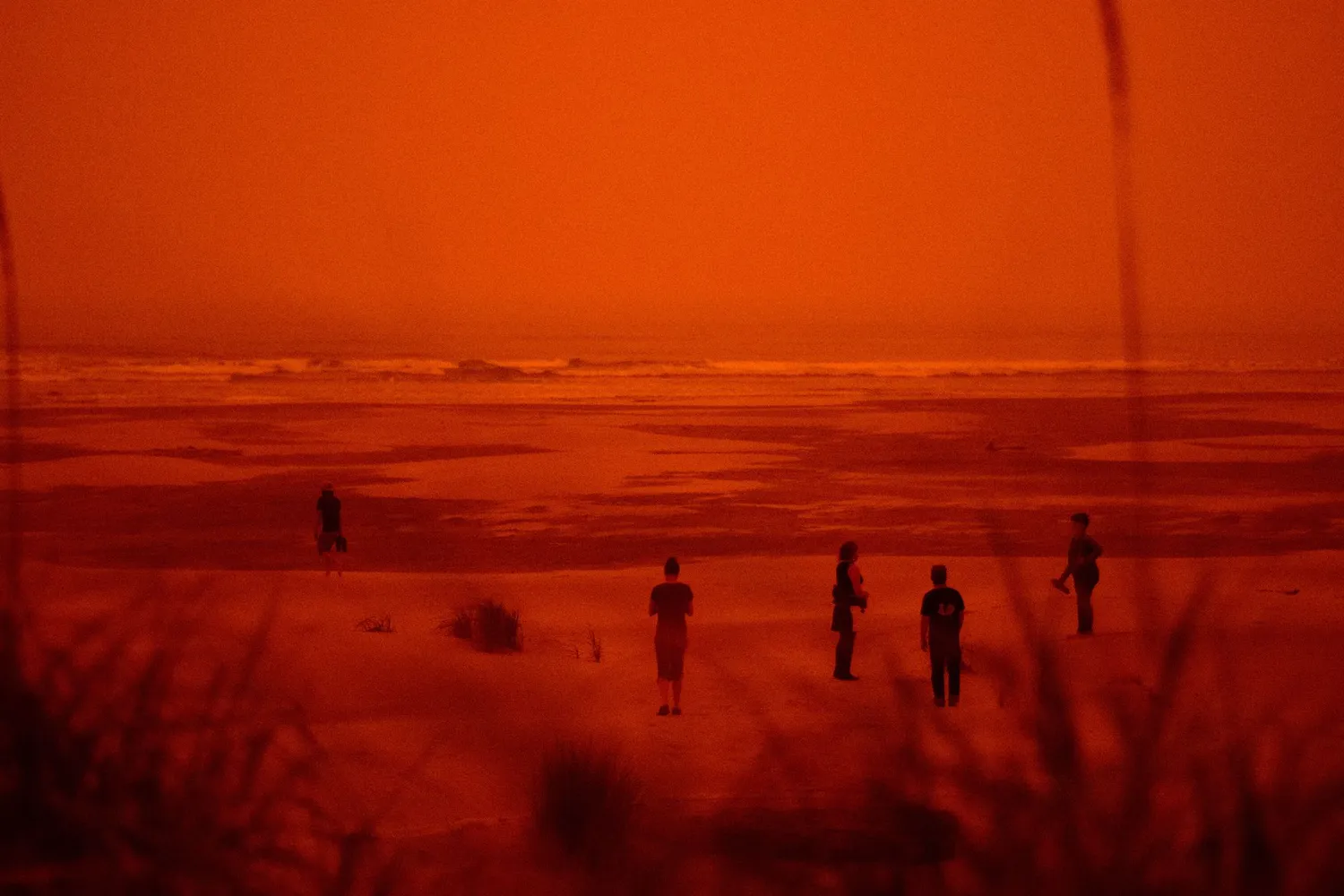 In December 2017, a small area of brush caught fire close to Santa Paula in California. Before long, the fire had grown to become one of the biggest wildfires the state has ever seen. When the 'Thomas Fire' was finally contained by firefighters, it had destroyed hundreds of homes, consumed over 1000 square kilometres of coastal woodland and claimed the lives of two people. Although the wildfire caused devastation on land, recently published research suggests that it may have also contributed to the growth of coastal ecosystems. A wide range of chemical compounds were deposited by the fire's ash plume as it billowed across the Pacific Ocean, providing a feast for marine microbes!
Some previous research had already demonstrated how volcanic eruptions and forest fires, which release huge amounts of ash and other airborne particles, can change the chemistry of aquatic ecosystems nearby. These changes can often be rather harmful as ash can have high concentrations of hazardous heavy metals, however ash can also be frequently high in iron and so have a fertilising effect. For instance, the wildfires that occurred in Australia in late 2019 to early 2020 known as the 'Black Summer Bushfires' may have contributed to phytoplankton blooms that occurred in the Southern Ocean thousands of kilometres away.
In this recent study, they discovered that high concentrations of several nutrients, including a significant amount of nitrogen which phytoplankton need to grow and reproduce were introduced by the ash. They also found that a wide range of marine microbes were taking advantage of the enrichment, with many species appearing to benefit. However, it was also discovered that the plankton species known as dinoflagellates, which are associated with hazardous algal blooms, were disproportionately benefitting. More research is needed to determine whether wildfire ash falls benefit or harm these marine ecosystems, as wildfires become more frequent and intense due to climate change, marine scientists may have many more opportunities to investigate the relationship between wildfires and the ocean.
Ladd T. M., Catlett D., Maniscalco M. A., Kim S. M., Kelly R. L., John S. G., Carlson C. A. and Iglesias-Rodríguez M. D. (2023). Food for all? Wildfire ash fuels growth of diverse eukaryotic plankton. Proceedings of the Royal Society B. 2902023181720231817. DOI: http://doi.org/10.1098/rspb.2023.1817.