BBNJ experts gather in Edinburgh for High Seas Treaty Symposium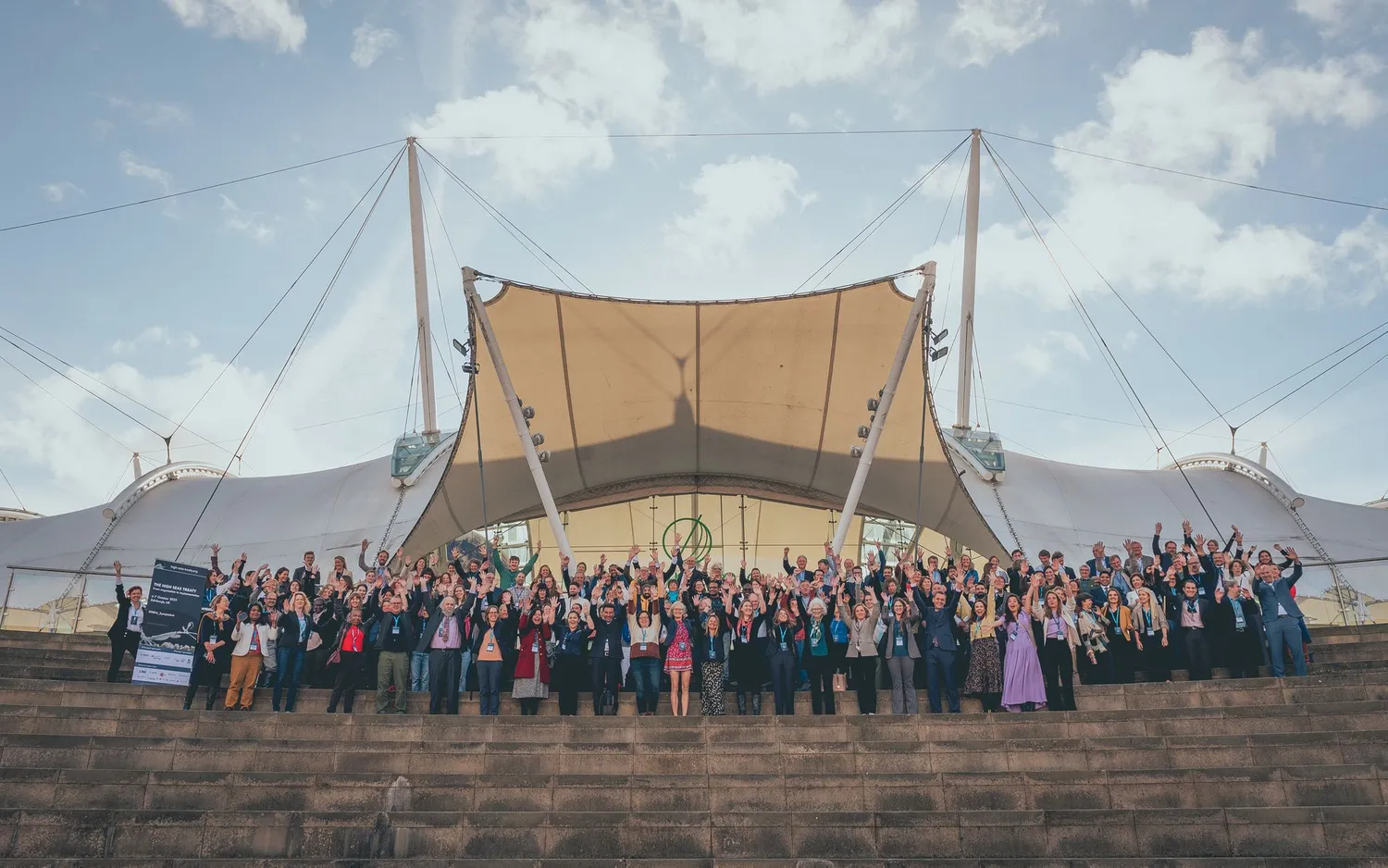 The High Seas Treaty: From negotiation to implementation. A two-day symposium attended by MARBLES partners was held in Edinburgh in October 2023 to critically evaluate the potential challenges and opportunities for the implementation of the BBNJ Agreement or "High Seas Treaty".
In March 2023, delegates at the United Nations reached an agreement on a legally binding treaty to conserve and sustainably use marine biodiversity in areas beyond national jurisdiction (BBNJ). This historic BBNJ Agreement or "High Seas Treaty" is the result of decades of work to bring together the fragmented regime of regulations and bodies that govern how humanity uses two-thirds of the world's ocean. However, if political targets such as the 30 x 30 target (establishing 30% of protected areas on land and sea by 2030) agreed upon under the Convention on Biological Diversity (CBD) are to be achieved, it is up to States to apply the legal framework established in the Agreement in an ambitious and collective manner for the health of the high seas.
On 6-7 October 2023, as nations prepare to sign, ratify and apply the new legal framework set out by the BBNJ Agreement, more than 500 delegates gathered for The High Seas Treaty Symposium: From negotiation to implementation. MARBLES partners joined the two-day symposium held in Edinburgh to critically assess the potential challenges and opportunities for implementing the BBNJ Agreement. Supported by European-funded projects iAtlantic, MARBLES, BlueRemediomics and a range of other sponsors, more than 100 organisations from over 50 countries attended the symposium to discuss the opportunities and challenges of advancing this historic agreement from negotiation to implementation.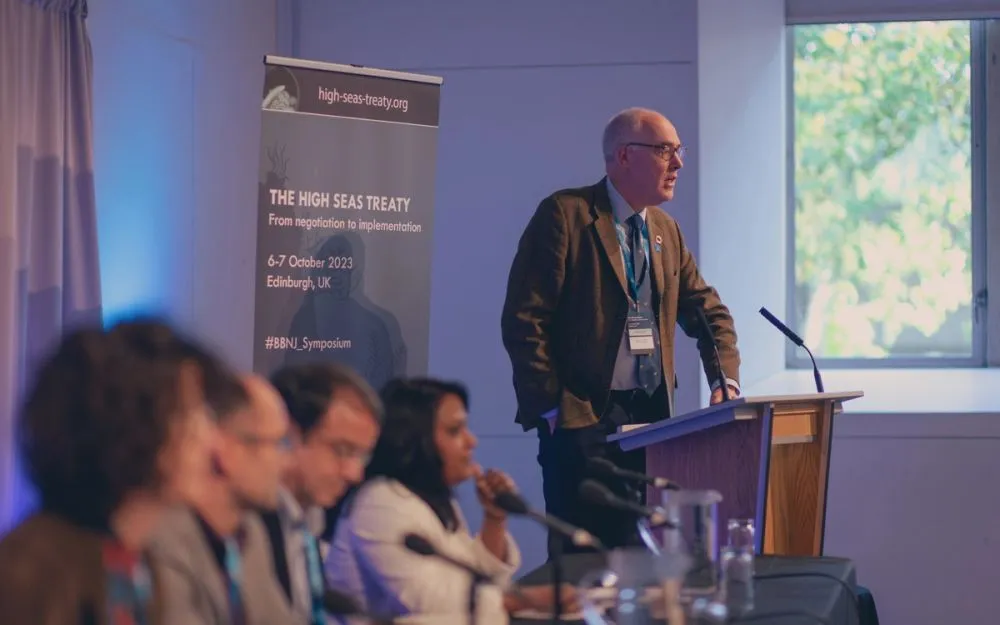 From MARBLES, partner Marcel Jaspars from the University of Aberdeen (UNIABDN) was part of the Organising Team and he chaired the first session entitled 'Marine genetic resources (MGR), including questions on the sharing of benefits' with two MARBLES APPLE (Advisory Panel of Policy and Legal Experts) members as panelists, Gaute Voigt-Hanssen (Ministry of Climate and Environment in Norway) and Arianna Broggiato (European Commission (EC)). Session 7's theme was 'Implications for other competent global and regional bodies' and was chaired by MARBLES partner Abbe Brown from UNIABDN with MARBLES APPLE member Mery Ciacci from the EC as one of the panelists. Finally, MARBLES partner Thomas Vanagt from ABS International (ABSint) chaired the ninth session 'Implications for industry'.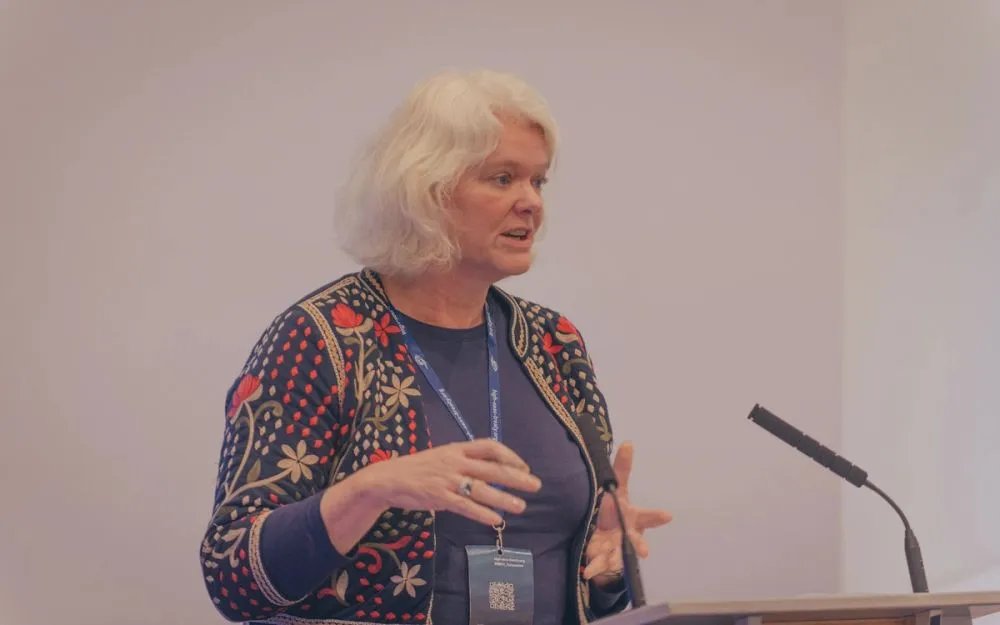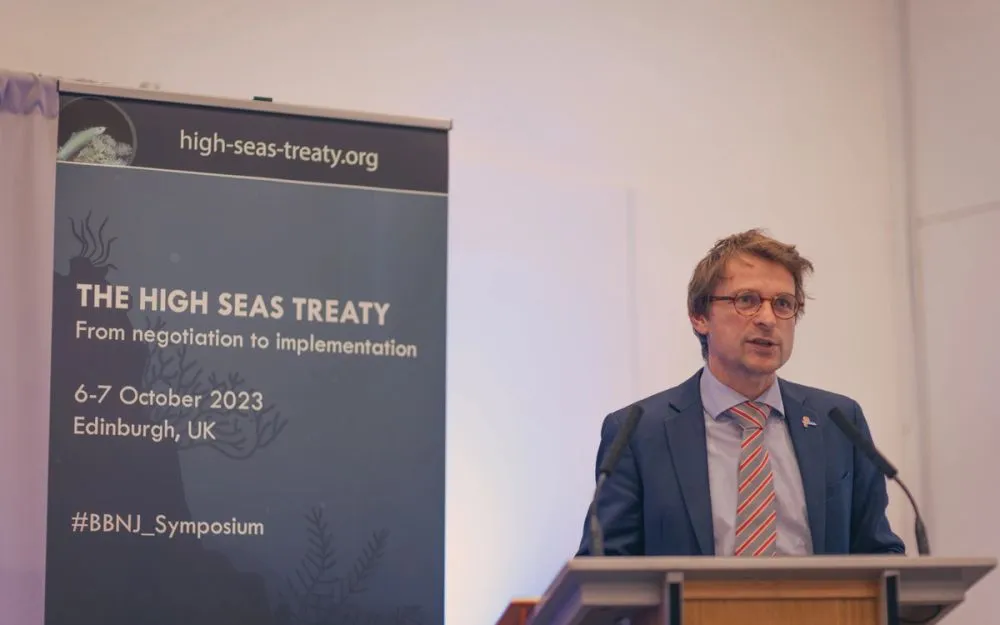 The Symposium issued a Statement emphasising the importance of ratifying and implementing this new treaty as soon as possible and which is available for all to sign. A second Symposium was one of the ideas that emerged from the discussions in Edinburgh. The Organising Team is advancing that discussion and welcomes input on the location and timing of a Second High Seas Treaty Symposium.
To learn more: